THAI MANGO AVOCADO SALAD
Posted: June 20, 2018
Filed under:
Recipes
Leave a comment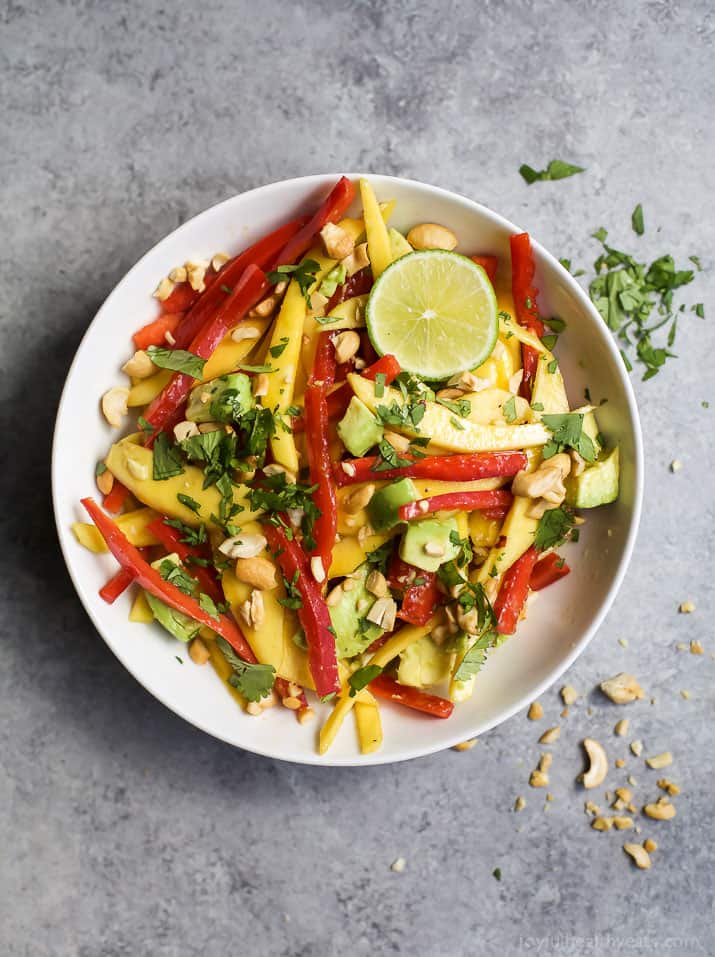 Dressing;
1/2 cup seasoned rice vinegar
1 tablespoon black sesame seeds
1 small clove garlic, minced
1 tablespoon Dijon mustard
1 tablespoons soy sauce
1/4 cup olive oil
2 tablespoons sesame oil
pinch of salt
1/4 teaspoon fresh cracked black pepper
Salad;
1 large mango, julienned
1 red pepper, julienned
1 avocado, diced
1/4 cup diced cashews, roasted and unsalted
1/4 cup diced fresh cilantro
1. In a small bowl, add lime juice, sesame oil, maple syrup, tamari, and sriracha. Using a whisk, stir until combined and oil no longer separates. Set aside.
2. To a medium bowl, add mango, red pepper, avocado, cashews, and fresh cilantro. Pour the sauce over the mango salad and gently toss using two spoons.
Serve immediately.
---