Save the Liquid from Roasting Mushrooms for a Savory, Umami-Packed Condiment
Posted: December 3, 2016
Filed under: In The Kitchen with Millie- How To's, Recipes
Leave a comment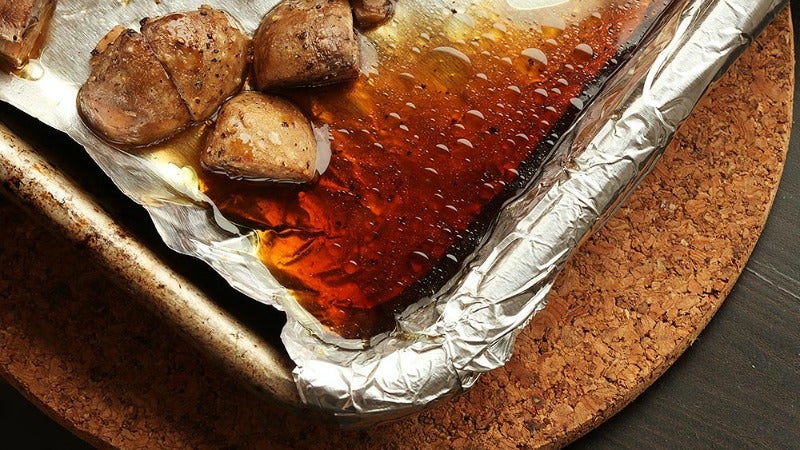 From Skillet
Like all roasted vegetables, roasted mushrooms are pretty glorious. If you've ever made them, you've most likely noticed a bit of liquid pooling in the pan. This liquid should be drained to encourage browning, but it should not be tossed, as it makes a delicious, savory condiment.
Serious Eats calls it "mushroom juice," but it's really mushroom juice plus olive oil, salt and pepper, and whatever other seasonings you've tossed with your 'shrooms. Like mushrooms themselves, it's packed with umami goodness, and can be used just like soy sauce. Stir it into stews, drizzle it over rice, or use it as a finishing sauce on meats, seafood, and vegetables.
Millie- I also use the liquid from caramelizing onions (which I do in huge batches and then freeze). I reduce the liquid, just like when I reduce stocks for demi glace'. Then freeze in ice cube trays fro adding to greens and other di8shes.
---